In addition to the redesigned guidemaps, the Times Guides have also received a new look. The new look matches the design and colors schemes of the new guidemaps.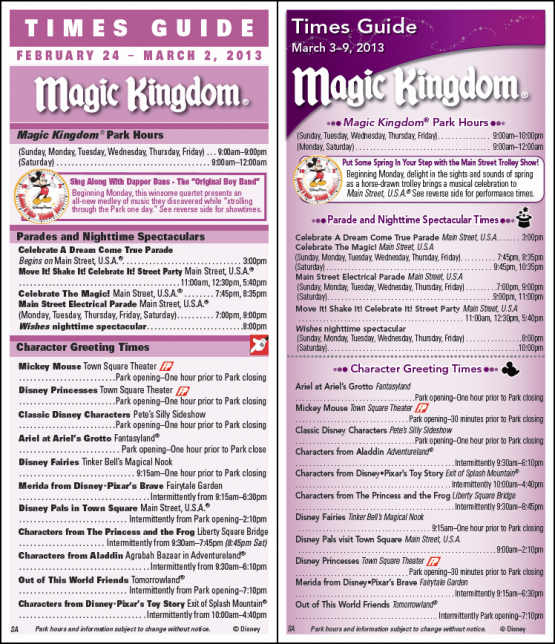 At Magic Kingdom, the Character Greetings and Show Times are now listed in alphabetical order. You can also see the new Entertainment, Character and Dining icons.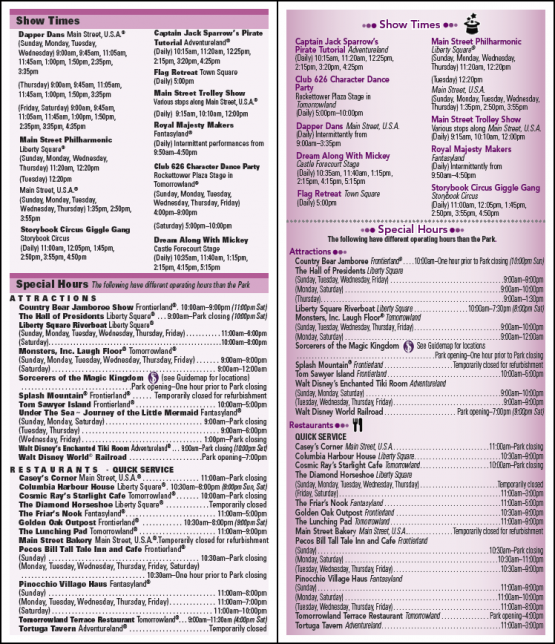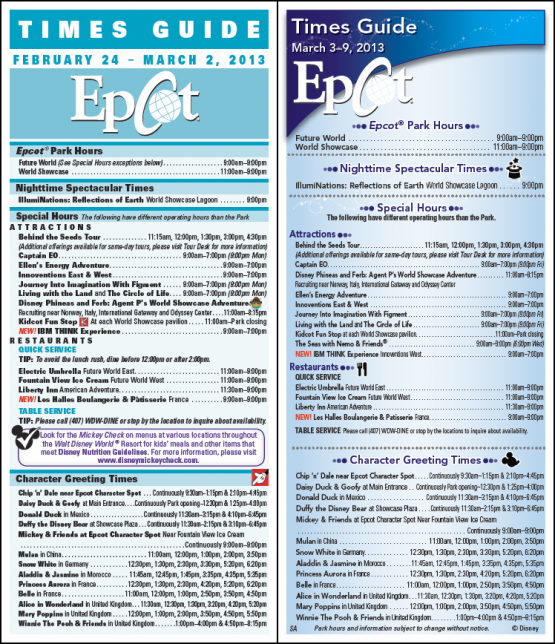 The Epcot Times Guide has the Magic Kingdom's pixie dust trails across the top, rather than the Spaceship Earth pattern used on the guidemap. This is most likely an oversight and will be fixed in a future edition. The Mickey Check box has been removed from the Epcot & Hollywood Studios Times Guides (it was not listed on any of the other guides previously.)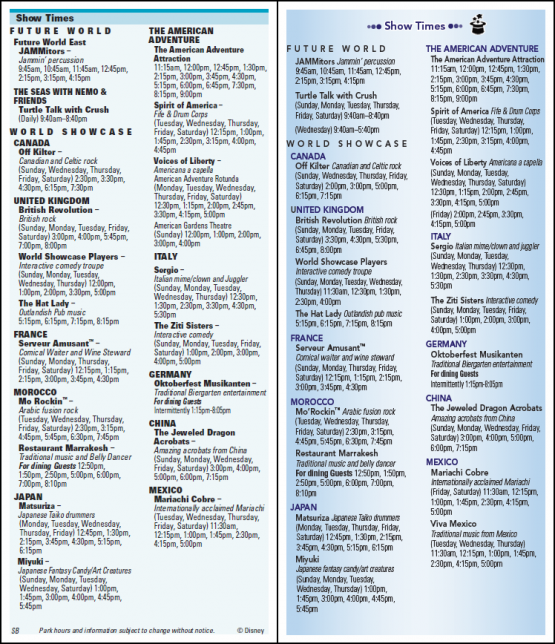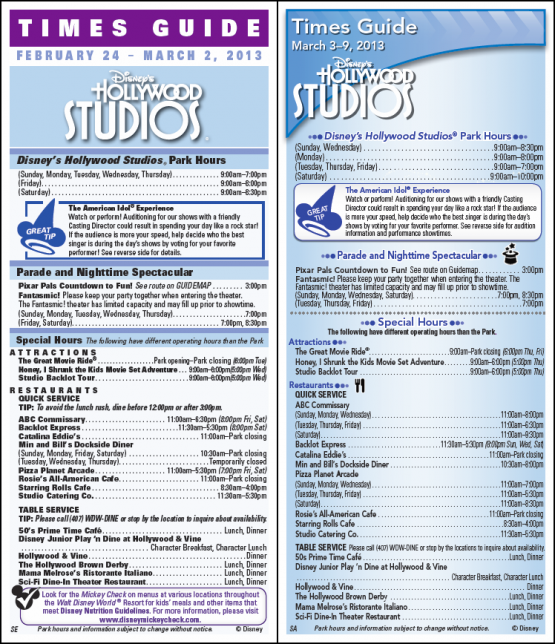 The Jedi Training Academy has been changed slightly. Similar to American Idol, it is divided into two sections; "Calling All Padawans" and "Cheer on the New Recruits." The first talks about the sign-up process and the second lists the show times. It is also no longer "Presented by Hasbro."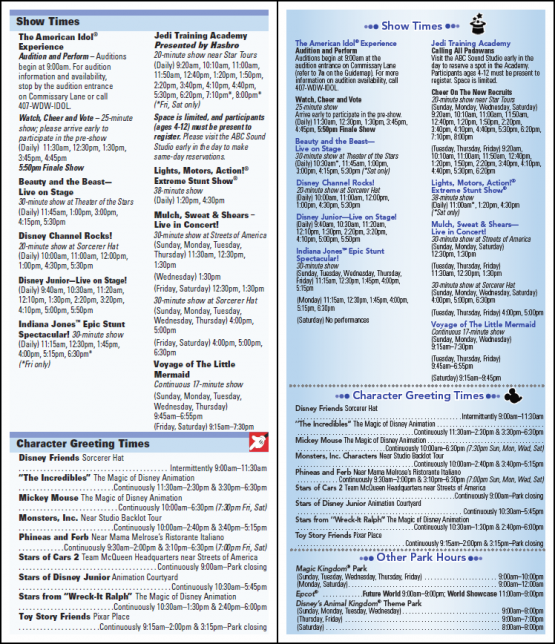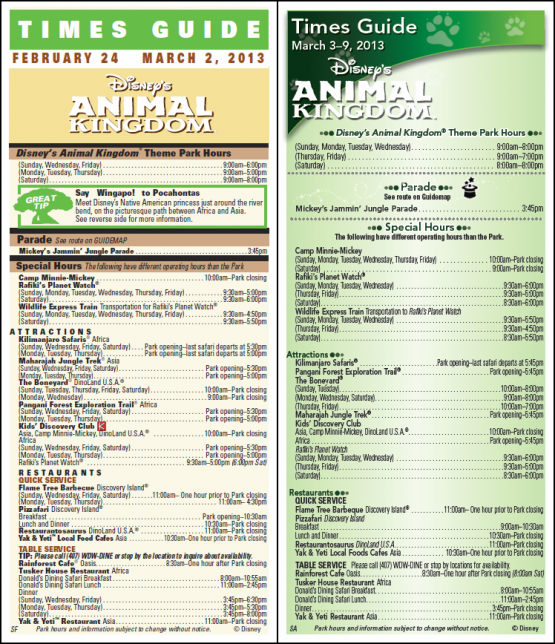 The "Great Tip" about where to meet Pocahontas moves from the front of the Times Guide to the back in the Character Greetings section.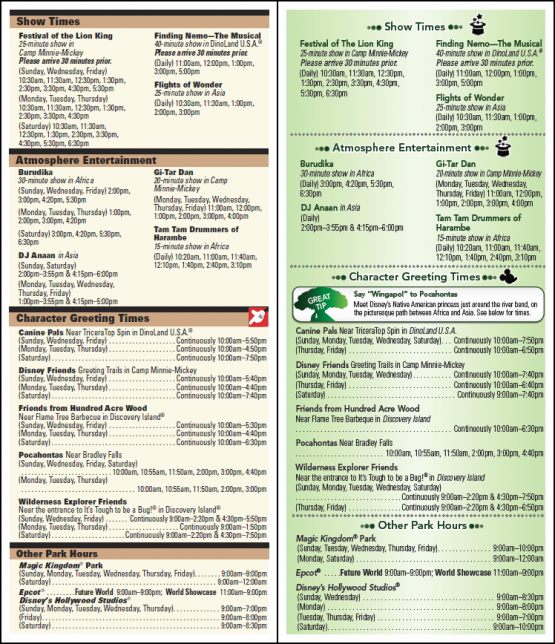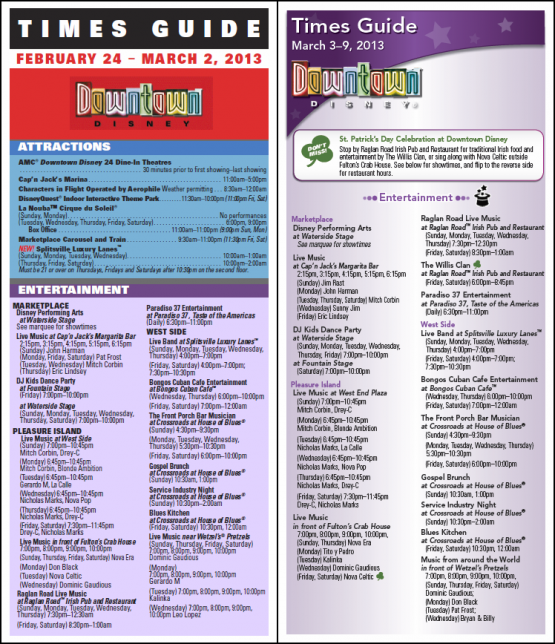 The Downtown Disney Times Guide is the most visually different change, as the old version used different colors for each section that corresponded with the colors on the guidemap. Otherwise the content is largely unchanged.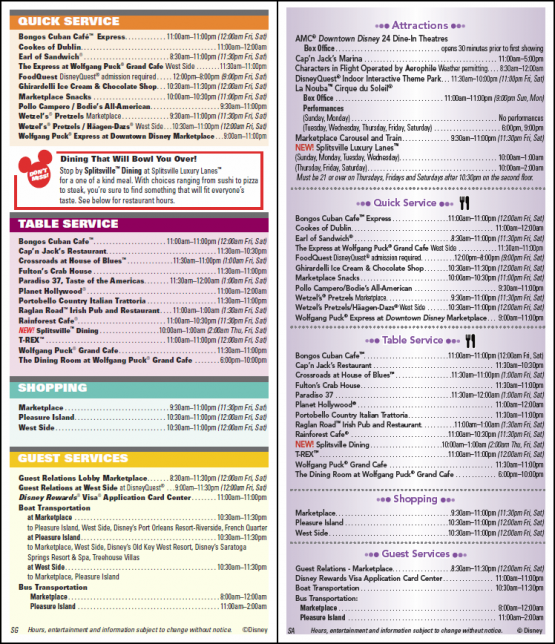 Remember that you can check out full views of all of the new Walt Disney World guidemaps in the Guidemap Gallery.